How I Got Started
Hi, I am Grant.  My story for Sweetwater Candle Company started out with my 5th grade science fair experiment.  For my science experiment I was chosing if natural candles [Beeswax or Soy wax] or man made candles [paraffin] would  have a longer better burn rate. It ended up that all natural candles burn longer and better.  So that is why I am an all natural company.  
Soy candles do burn longer and cleaner than paraffin candles...up to twice as long.  Our soy candles are our top sellers and come in a variety of scents and colors.   
I donate 20% of my profits to charities that support our Veterans.   Currently I am focusing my donations on Freedom Service Dogs of America because they combine my two passions--rescuing dogs from shelters and training them to become service dogs for our military veterans.  
So far I have donated nearly $4,000 to charities that support our Veterans.
PS.  I can save you delivery charges if I can deliver to you at my church (FCCC) or my Dad's work.  Just input where I can deliver to you in the Shipping Address Section where is has a blank for "Address Cont." and put in either "school", "church" or "Mark's office" then click "Local Delivery" on the next page.
Also, my brother Ben has a company called Soshen and he makes various bath products.   He is raising money to support cancer research for kids at Texas Children's Hospital.  Check out his website at www.sosheninc.com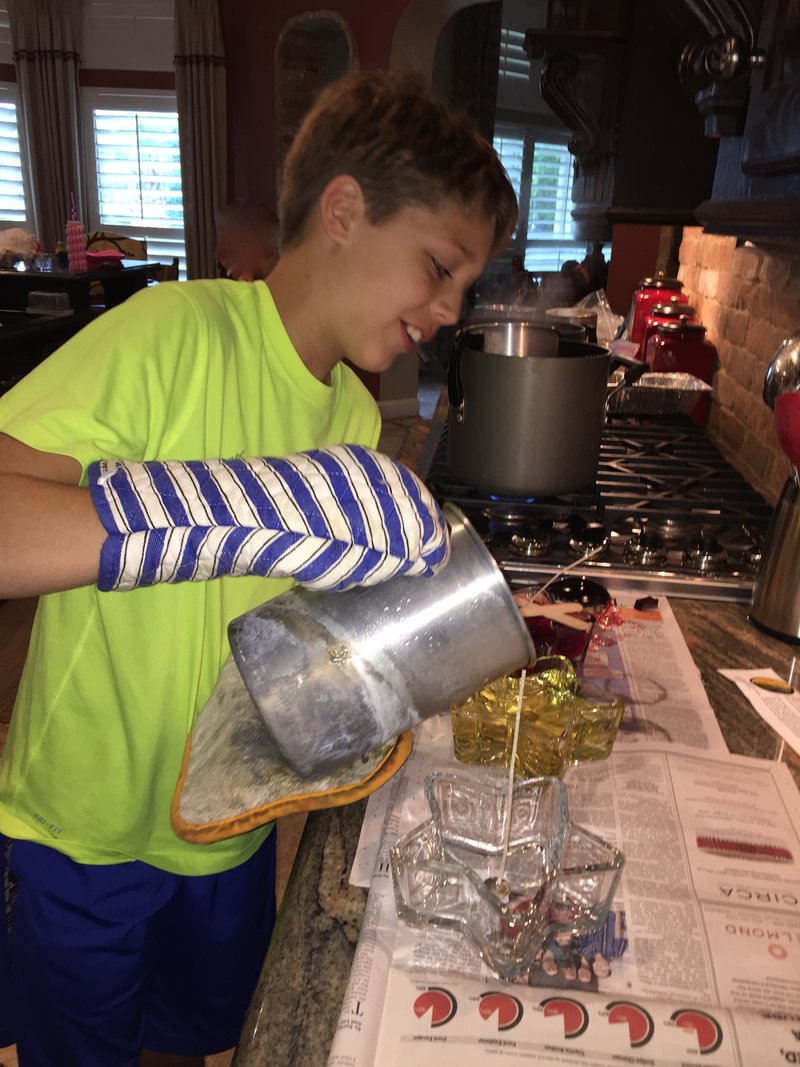 This is me making one of my first batches of candles back in the 5th grade.  This was when I still made everything in the kitchen.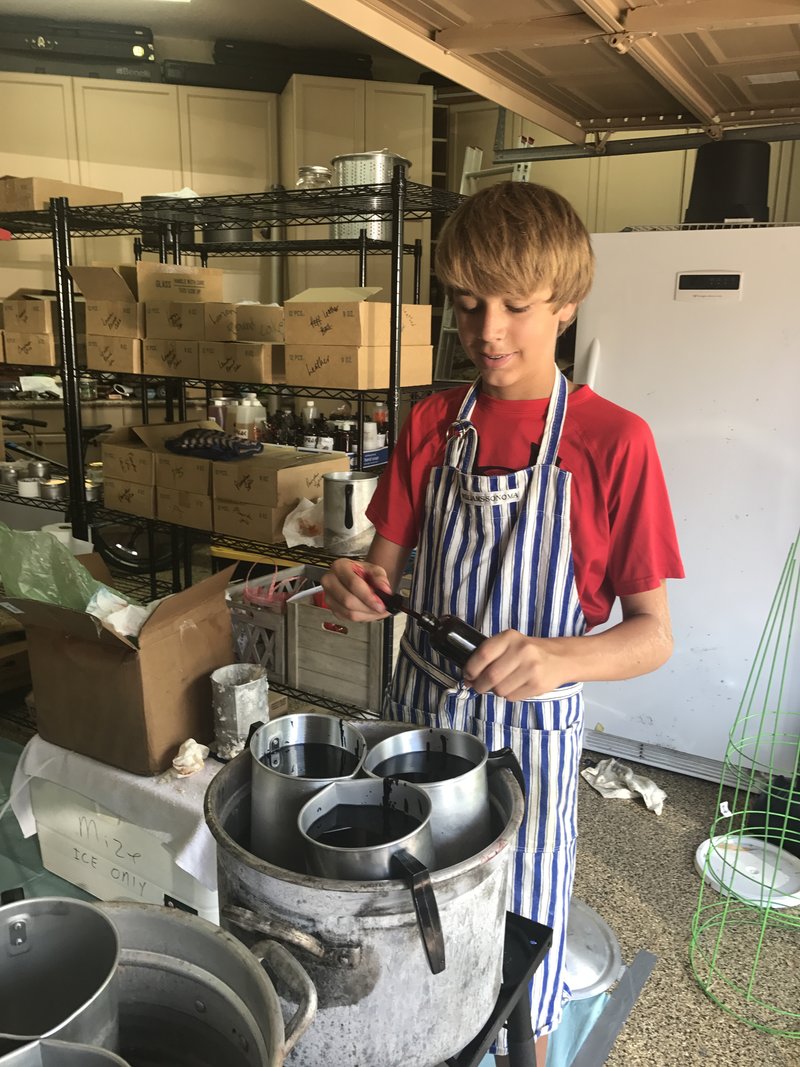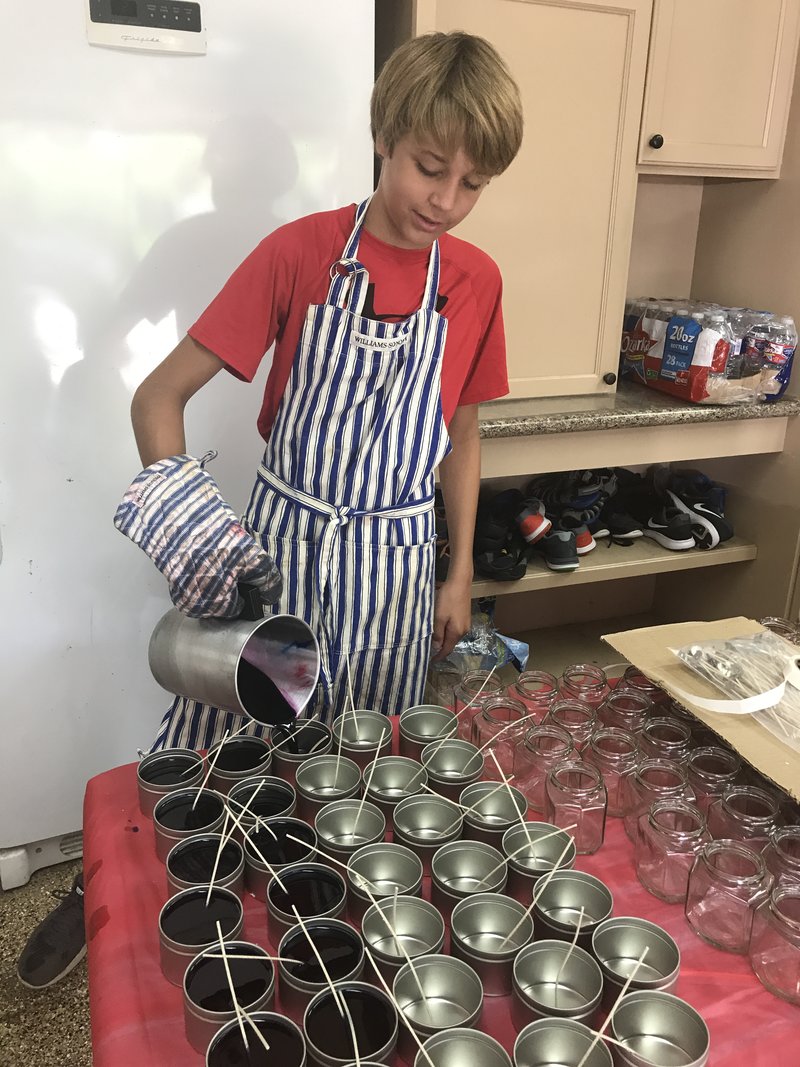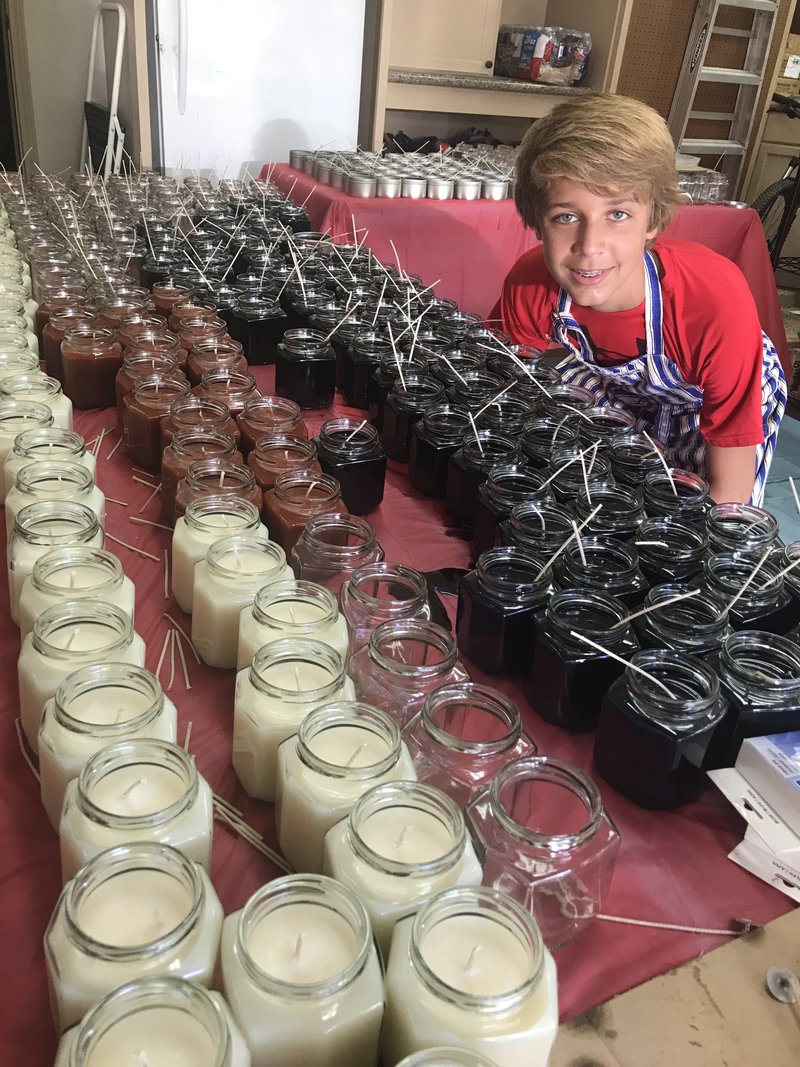 Soon my business grew and I had to take my candle operation into the garage.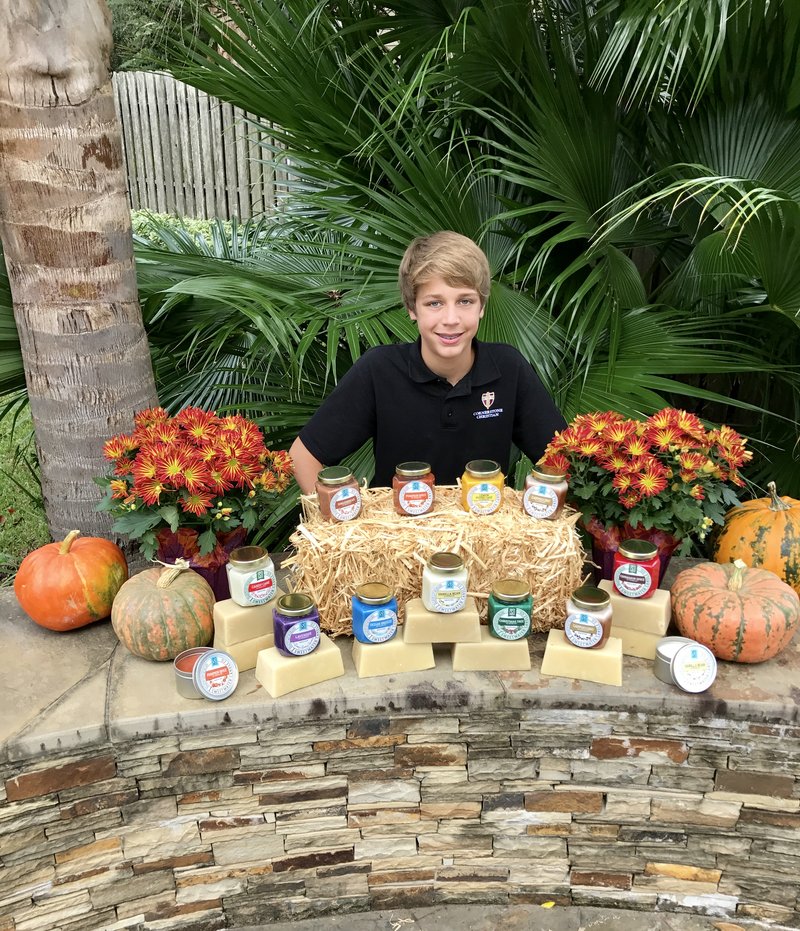 In 2017, I was excited to reinvest some of my money into having professional labels made for my candles.  Here is my collection.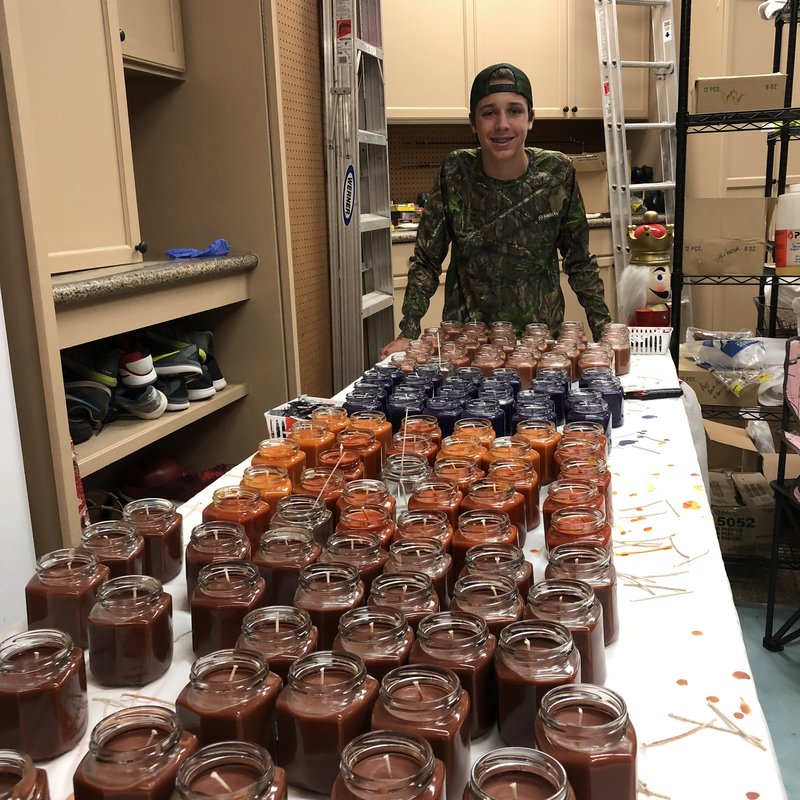 Fall is in the air with this batch of pumpkin spice and gingerbread candles.  I am ready for the 2018 holidays!